6 Unique Wedding Guest Book Alternatives

Wedding Guest Book Alternatives - Why?
Wedding guest book alternatives are a great way to create a fun activity for your wedding guests. And many of these ideas can be turned into decor after your wedding day!
Traditional wedding guest books are often bound paper binders or books that wedding guests use to write well wishes to the bride and groom. It's a great way to capture the thoughts and feelings your loved ones had for you on your wedding day. You can remember the excitement that everyone had for you as you said "I do".
Many couples tuck their guest book away after the wedding and say they'll look at it on their anniversary. But many people never look at it again. Why? Because they forget about it, or they don't feel like digging it out of the closet. 
A great way to remember those well wishes from your loved ones long past your wedding day is to use a wedding guest book alternative. This could be a wood sign that your guests write on and you hang in your home. Or maybe your guests write on Jenga blocks, and each time you play the game you can read their kind words from your wedding day.
We have created a list of our favorite 12 unique wedding guest book alternatives! Enjoy.
Looking for a guest book that doubles as wall art? This wedding guest book sign by Simple & Sentimental functions as a guest book and wall decor. It comes personalized with your new last name and wedding day.
Customize this sign by choosing the size, acrylic color, and text. The raised acrylic text in the center makes your name and date stand out among the signatures added by guests. The different sizes offered allow you to pick a sign appropriately sized for your guest count. The sign sizes range from 15" all the way to 36"!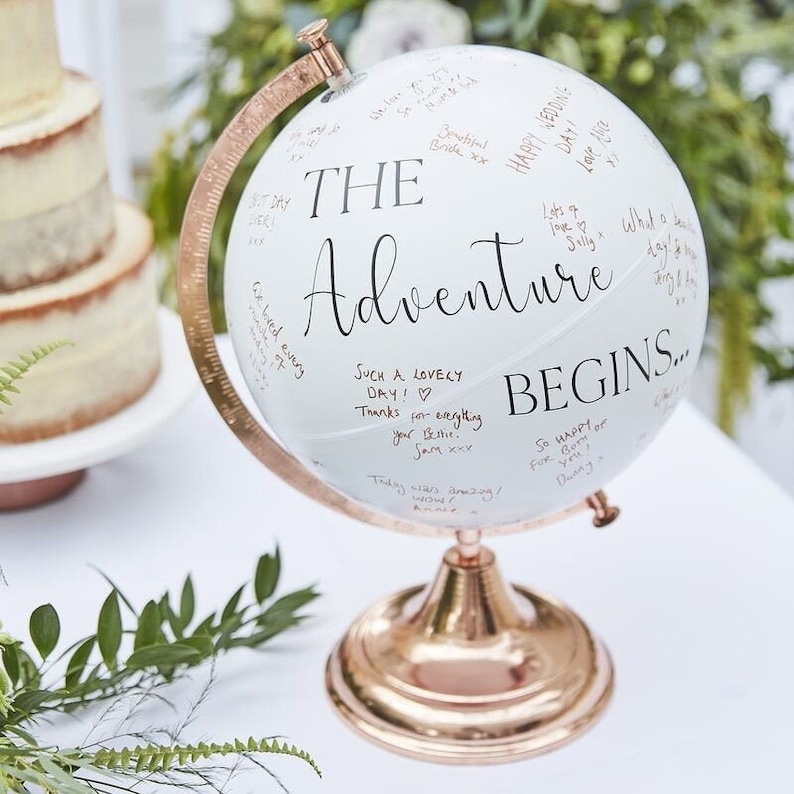 This guest book also doubles as decor like the wood sign! Guests can sign different areas of the globe at your reception. Then, you can display the globe in your home and see their well wishes for your marriage each day!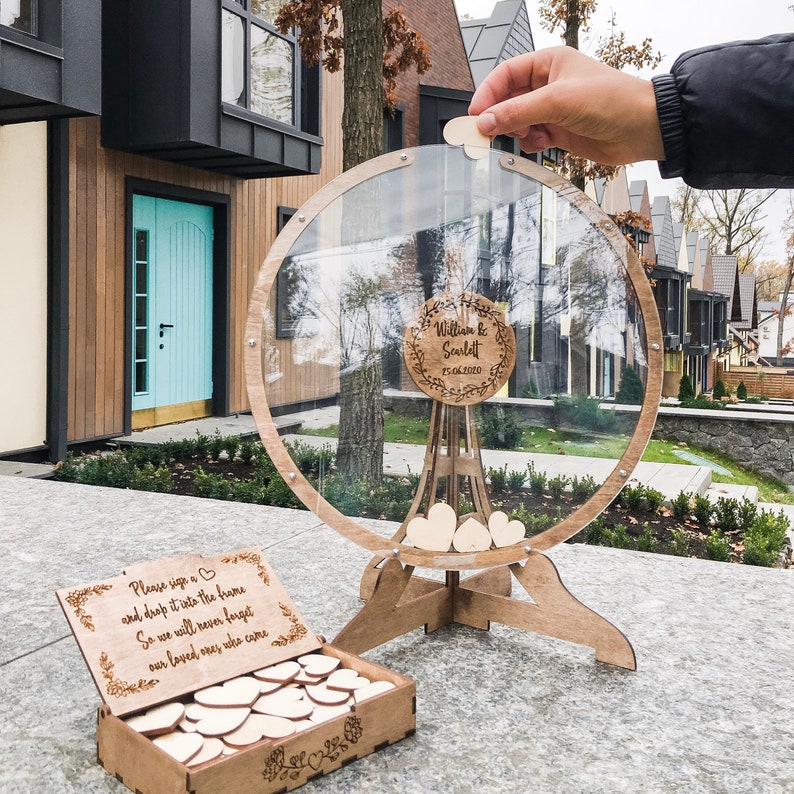 Guests can have fun dropping in a signed wood heart in this guest book alternative! It comes complete with instructions for the guests on how to sign it and what to do. You can also personalize it by adding your names and date to the sign!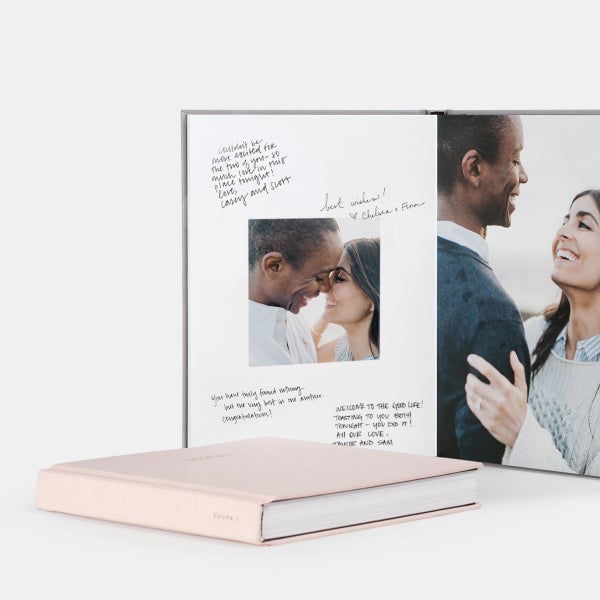 Looking to have your engagement pictures printed? Wait! You can order this guest book from Artifact Uprising and print your engagement photos inside. Your guest book will now double as a photo album of your engagement photos.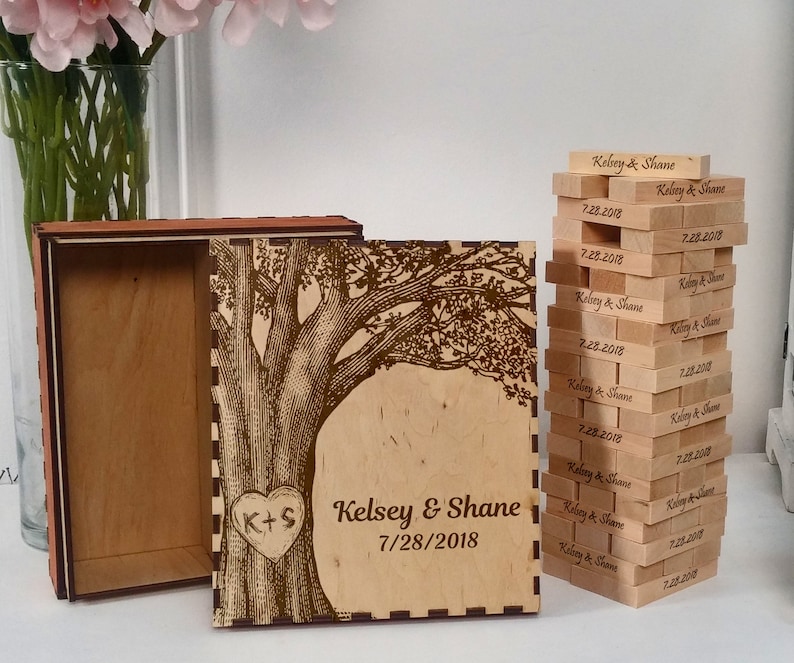 This wedding guest book is also a game of Jenga! Guests can sign their name on individual Jenga pieces instead of a traditional paper guest book. Then, you can keep the Jenga game for years to come and see the guests' well wishes during the game.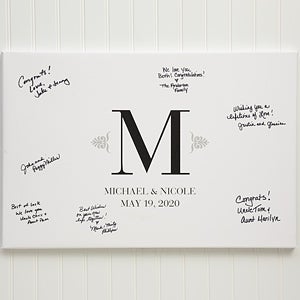 Want to hang your guest book on the wall? This canvas guest book will allow you to do just that. Have guests sign with colorful markers or keep it simple with black sharpies. Then you can hang it on your wall as decor long after the wedding!